Testimonials
Orthodontics
I have been a patient of Dr. Scapillato for 45 years. He has kept my teeth in excellent shape. Others I have referred to him have been very happy as well.
Robert C.
After seeing Dr. Scapillato and his team featured on NBC5, I immediately made an appointment for my 13-year-old autistic son, Nolan. Here is why... OUR STORY: My name is Jen and I have a 13-year-old son with autism. My son and I have had many experiences that left me feeling that no one in the medical/dental community is willing to listen to us. I have always felt as... if my son and I were...Dismissed. Ignored. Neglected. Isolated. I dread any medical/dental visit scheduled for my son because his anxiety and stress levels are off the charts- even when the appointment nears. I have tried social stories, visuals-You name it, I've tried it! We both leave medical appointments in distress and dripping with sweat due to a lack of the medical profession understanding his sensory sensitivities. Sometimes I find myself trying to "force" Nolan to stay seated in the chair, relax, and not run away due to sensory overload and fear. This is due to him not feeling comfortable in the setting he is in, which is no fault of his own. It has been a nightmare! - UNTIL WE FOUND DR. SCAPILLATO!! My son sat in the doctor's chair for over an hour with minimal or no sensory overload issues to speak of :) THIS IS A FEAT IN ITSELF! I attribute this to not only the doctor's care, but also the attentive, sincere, passionate work of the dental hygienist who took care of Nolan, too. she had a thirst for knowledge when it came to my son's specific dental issues as well as my concerns. The doctor and his team provided the most comprehensive diagnosis and treatment that suits MY son and HIS specific dental needs. The quality of care and comprehensive explanation of oral care at home the hygienist provided went beyond ANY other dental visit explanation we have EVER experienced. The hygienist used state of the art equipment, visuals, and dental models to explain/suggest how I should take care of Nolan's teeth at home. I learned so much about certain bacterias in our mouth, the proper technique to use to brush Nolan's teeth, and the health of every single tooth in Nolan's mouth. It was so eye-opening! I observed the entire examination...doctor and his team took the time and effort to get to know Nolan first. I felt the compassion the team had for Nolan and the willingness to tackle his dental issues- at Nolan's speed and pace! Nolan feels more relaxed when someone speaks slowly and clearly, in a soft, calm voice- His hygienist did just that! We are used to people staring, telling us to go elsewhere, and dismissing us. We didn't feel that way at Oak Park Dental Care- From the second we checked in at the front desk...I knew this was the place for us:) Will there be barriers, bumps in the road, issues that come up? Of course!!! BUT I have the utmost confidence that the Doctor and his team will do anything and everything they can to help me help Nolan keep his teeth and gums as healthy as possible. WE WILL GET THROUGH THE BARRIERS TOEGETHER! Yes, ALL patients deserve high-quality health care, but SPECIAL NEEDS INDIVIDUALS TRULY DESERVE IT!! WE ARE THEIR VOICE!! PLEASE CONTINUE TO DO WHAT YOU DO, DOCTOR SCAPILLATO! WE CANNOT GIVE UP ON THESE SPECIAL INDIVIDUALS OR THEIR SMILES!! Read more
Jen Barr
Orthodontics
Dr. Scapillato and staff are great! I had my teeth whitened and they came out amazing and with no sensitivity! Would recommended to anyone!!!
Lenny Seivwright
Full Mouth Rehabilitation
Dr. Friendly and sounds knowledgeable
Josiah T.
Full Mouth Rehabilitation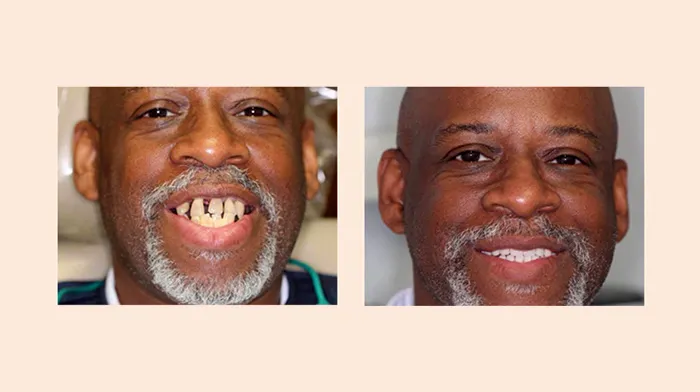 Love Dr. Scapillato. I have been taking my son to him for 2 years now and not only does my son like it there but my son brushes his teeth on his own with no hesitation now. Dr. found ways to get him to like brushing that worked. They are all so caring and make you feel welcome as well as will go out of their way if needed for scheduling. They are wonderful. My family and I are really happy to have them.
Markus P.
Staff is wonderful and Dr. Scapillato is amazing. I had my teeth whitened for the first time and they came out awesome. Couldn't ask for a better dentist
Lenny S.
The best there is.Very gentle with chicken patients
Linda Olvera
Immediate Partials / Dentures
VERY FRIENDLY, CARING, PROFESSIONAL
Kristofer W.
Cosmetic Dentistry
Doctor Scapillato has been patiently working on an "Angry Tooth" of mine for over a year rather than extract it and cause possible problems with the stability of a future implant that will be adjacent to it. Many people might lose patience with such a long drawn-out procedure, but Dr, S. carefully explained the benefits of doing it this way. Because I understand the reasons for the extended time period of the treatment, I maintain a positive anticipation of the end result.
Daniel J. M.
In honor of Breast Cancer Awareness Month one of our patients, Mike C, painted this!
I had repairs of my teeth on November 30 and by December 3 a piece came off my upper front tooth. I have an appointment on December 13 and trust that there will be zero charge for a long-time customer/patient who drives miles to Oak Park to see the doctor.
Richard U.